JOIN OUR FREE LEAGUE
COMPETE AGAINST MEMBERS OF THE WE WANT PICKS COMMUNITY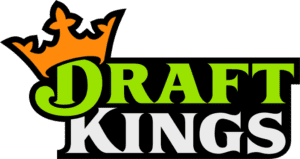 WHAT IS DRAFTKINGS?
DraftKings is the original daily fantasy game. Daily fantasy is similar to the season long fantasy games that have been popular forever, but instead of being locked into a particular draft for an entire season, and contestants not being able to draft the same players, you are able to redraft your roster each and every event while using any player that you want. When it comes to fights and UFC, this means that each week you will draft a new roster of fighters and use that roster to compete for cash prizes. Each entrant is given a $50,000 salary cap to draft six fighters who all have varying salaries based on their odds to win. Those fighters then score points based on in fight performance, and the entrants compete for the high score on a leaderboard specific to the contest they entered. If you need insight into the fights or wish to use an optimizer to help build your lineups, our Premium Membership provides both for just $10 per month. The value is unmatched when it comes to daily fantasy sports help. 
WHY SHOULD I PLAY DRAFTKINGS?
DraftKings provides one of the most consistent and competitive experiences in the daily fantasy world. Offering a wide range of contest types ensures that DraftKings will have something to appeal to almost any UFC fan as well. You can choose to play cash contests where you will likely see small, consistent success. Or, you can choose to play tournaments where you will win far less often but these contests offer the biggest prizes. Finally, DraftKings is established and reliable. You can withdraw just as easy as you can deposit, and there is never any hassle. There is a bit of a learning curve involved when it comes to the contests, but that is something that our Premium Membership will help with. We will do our best to make sure you get the most from your DraftKings experience.  
BETTING PICKS & TOOLS
Enjoy not only our fight picks, but also our bets as soon as they are made, and all of our betting tools. Don't forget to check out the member exclusive safety parlay that hits almost every single week!
DRAFTKINGS PLAYS & TOOLS
Unlock all of our contest specific DraftKings plays, fighter rankings by salary group, projected ownership, and complete access to our lineup optimizer that can build up to 150 lineups for you!
OTHER DAILY FANTASY PLAYS
UNLOCK PREMIUM CONTENT TODAY!
EXPERIENCE THE MEMBERSHIP THAT IS CHANGING THE MMA NICHE
ABOUT CASH CONTESTS
When someone speaks about "cash contests" on DraftKings they are referencing 50/50, Double Up, and Head to Head contests. These contests are considered the most reliable and easiest to win on DraftKings because half of the field wins 90% of their entry in a 50/50 and 45% of the field in a double up contest wins 100% of their entry. Head to Heads are just a two man 50/50. So rather than needing to have picked an optimal lineup and be the best in the field, you only need to be better than half of the field. While this is far from a guarantee, it is very possible to be somewhat consistent with this when you combine great research and strategy. Our Premium Membership can help with this each and every week by breaking down our favorite plays on the card and ranking the fighters within their salary groups. 
ABOUT GPP TOURNAMENTS
The contests that most people think of when it comes to DraftKings however, are the guaranteed prize pool tournaments, or GPP's. This tournaments can range in size, entry rules, and prize payouts across the platform. Generally they get split into two categories (maybe three if you really want to be accurate) based on the number of allowable entries into the contest. The easiest contests to win are generally contests that are limited to just a single entry. These types of contests come with the smallest prize pool however. Next up you will find multiple entry contests that allow anywhere from three to around twenty entries per player. The prize pool gets significantly bigger here in most cases, but these are still not the tournaments that everyone loves. Finally we have a segment of multiple entry contests called "mass multiple entry" where in most cases you are entering up to one hundred and fifty lineups. Building one hundred and fifty lineups by hand is a daunting task, but we can help by offering our Lineup Optimizer to you as part of our Premium Membership. It costs less than a cup of coffee per week.
Compete For
CASH
Join Our League Today!
The links on this page are affiliate links. When you create an account and make a deposit after clicking one of the links located on this page, We Want Picks LLC receives a small commission. This information is for entertainment purposes only and does not constitute financial advice. Play at your own risk. If you or someone you know has a gambling problem you can receive help by calling 1-800-522-4700.