NON-STOP MMA CONTENT!
Videos – Live Shows – Articles
Each week We Want Picks provides non-stop MMA content from multiple angles and in numerous formats. Our goal is to provide easily digestible analysis of the upcoming event through a variety of lenses to make sure that there is something of value being put out for everyone. One of the main sources of that content is our YouTube channel. If you are not yet subscribed to the channel please take a minute to flip through some of our recent videos and subscribe to make sure you don't miss any MMA content. Below you will also find a breakdown of all the variety of MMA content that we produce.
Our live shows take place on Tuesday, Thursday, and our fight companion on Saturday. Click here to subscribe so you don't miss our live content.
New articles are posted throughout the week analyzing the card from different angles. Click here to learn more about our written content.
You can take We Want Picks on the go with you by subscribing to our audio only podcast. Click here to learn more about our audio content.
UFC Vegas 67 was a decent one picks wise only missing the Soriano pick, now we have fifteen fight pay per view in Brazil. This card is pretty solid from an entertainment standpoint, lots of finishes are expected. The highlight of the card for me is the flyweight...
read more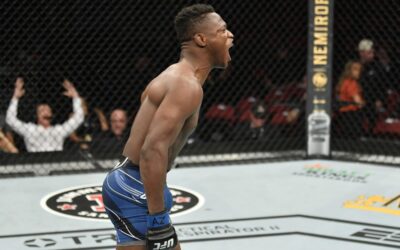 This week we are headed to the Jeunesse Area in Rio De Janeiro and we have a great DraftKings slate to look through! First, before we get into the plays, let's make sure we have the event details locked in so we don't miss out on any of the action. This event is...
read more