BETTING TOOL: ODDS CALCULATOR
FIND YOUR ODDS IN VARIOUS FORMATS
Our betting odds calculator is a betting tool that allows you to convert odds from and into any format you need. You will also be able to convert your betting odds into implied probability to generate a much clearer impression of what you are actually betting on. Further down the page we offer another betting tool in the form of a parlay calculator where you can input the odds of each leg of your parlay to find out what the total payout would be for your wager. These betting tools are intended to be a resource to you and we will always be looking to add more betting tools to the mix as time goes on.
AMERICAN BETTING ODDS EXPLAINED
American Odds are going to be the first type of odds that we go over. These are the usual negative and positive betting lines that most sports bettors from the United States of America are used to seeing. The numbers are represented in the hundreds and thousands, and all correlate to a $100 bet. The negative side of the American Odds represents the amount of money you would have to bet to win $100. On the other side of American Odds, a positive line represents how much money you will win on a $100 bet. Another way to think of it is that bets with a higher implied probability are represented with a negative number such as -125. While bets with a lower implied probability are represented with a positive number and referred to as "plus money".
DECIMAL BETTING ODDS EXPLAINED
Decimal odds, commonly called European Odds, are the system of odds used pretty much everywhere outside of the United States. Like almost all other units of measure when compared to the United States, they make more sense and we probably should use them as well. There are no negative or positive values used when it comes to Decimal Odds, there is simply a number presented to you that you will multiply your bet by to get your total payout. For example, if you were betting $10 on a contest with Decimal Odds at 3.00, that would be (10 x 3.00) = $30. Then you would subtract your original bet from that to be left with the profit. It would look like this, ($30 – $10) = $20. It really doesn't get much more straightforward than Decimal Odds.
FRACTIONAL BETTING ODDS EXPLAINED
While you will rarely see Fractional Odds in anything but Horse Racing and Futures Markets, it is still important to know what they mean should you encounter them. You will hear Fractional Odds referenced quite constantly, and they are referenced by phrases like "three to one underdog", which would be represented by the fraction 3/1. In contrast if the fighter you are betting on was a "three to one favorite" it would be represented by the fraction 1/3. The outcome remains the same as using American Odds or Decimal Odds, but you will require an additional step to find the payout than you would with Decimal Odds. To find your payout you would first divide using the fraction – remember the / symbol in a fraction means "divided by" so our first underdog example would be 3 divided by 1, which equals 3. Then you multiply that 3 by your wager to get your payout. No matter what the fraction, you will multiply the sum of that fraction by the amount risked in all scenarios.
IMPLIED PROBABILITY EXPLAINED
One of the things that you will be able to find on our betting odds calculator is the Implied Probability. This number represents the chances of your bet being a winning pick in a simple and easy to understand percentage representation. For example, a -125 favorite would have an implied probability of approximately 55.6%. This number shows you that you have just over an even chance of winning or losing this bet. This is arguably one of the most important tools for sports bettors, especially those that are new to betting and don't really understand odds that well yet.
Best MMA Props
50% Deposit Match
Best Customer Service
125% Deposit Match
Peer-To-Peer Sports Betting
Only 1% Juice!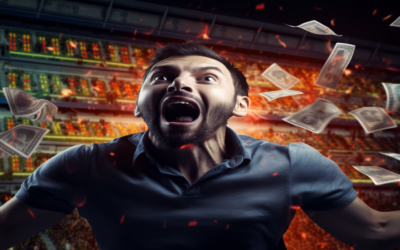 Anyone that has been paying attention to We Want Picks lately knows that we have partnered with BetOpenly. BetOpenly is a revolutionary platform that is single handedly attempting to change the landscape of sports betting by providing a place for bettors to wager on...
read more
PARLAY CALCULATOR BETTING TOOL
FIND YOUR PARLAY PAYOUT BELOW
Parlay betting is one of the most popular ways to bet on sports. This method of placing a bet creates a multiplier on your potential winnings by stacking a several bets together. Below you can use our parlay betting tool to find your total payout on your parlay entry. Start by entering in each leg of your parlay below and then enter your wager amount. Our betting tool will then spit back to you exactly what the payout you would be receiving is on that particular parlay should all of your legs hit. You can also learn more about parlays beneath the betting tool.
CALCULATING PARLAY ODDS
Despite so many bettors choosing to play parlays, not nearly as many understand how parlay odds are calculated. Unfortunately, this is another case of American Odds making things more difficult. Decimal Odds and parlays are easy to calculate. You would simply multiple each leg's Decimal Odds by one another and then multiply the sum by your wager to see your payout should all legs win. When it comes to American Odds however, you first have to convert them to Decimal Odds before multiplying. Our calculators can do this for you, but it is good information to know should you ever have to figure these things out by hand.
FIXED ODDS PARLAYS
One exception in the world of parlays are what are called fixed odds parlays. These particular parlays are generally only offered by retail sportsbooks, and usually not in the world of combat sports. One of the places you would see these most often is what is commonly referred to as "Football Tickets" where you are choosing anywhere from three to ten teams that you think are going to win and then you would win a certain multiplier of your stake depending on how many teams you choose. These odds are predetermined, and are generally represented in Fractional Odds such as 10:1. Our calculator does not figure your payout for these types of parlays, however they are pretty straight forward to the point where you likely won't need a tool to assist you.