STAY AHEAD OF THE LINE MOVEMENT!
MONEYLINE, PROPS, AND PARLAY BETS FOR CURRENT & FUTURE EVENTS
Below you will find links to our official bets, live betting odds, and our betting tools. Getting the best line value is imperative to remaining successful betting on combat sports, so make sure to sign up for premium membership to be altered to our bets the minute we place them via discord. You can tail our bets or simply use them as a guide to see what is available and then use our live odds tracker to shop for the best odds available. Finally use our calculators to find implied probability, parlay odds, or return on your investment. 
OFFICIAL BETS
All bets from Angelo & Jacob. Click here to access!
BETTING ODDS
View the current line value. Click here to access!
FIGHT HISTORY
Find value through history. Click here to access!
FIGHT METRICS
Complete statistical comparisons. Click here to access!
ODDS CALCULATOR
Find implied probability. Click here to access!
PARLAY CALCULATOR
Find your parlay odds. Click here to access!
UFC 287 is quickly approaching and I am super excited from both a fan and a betting perspective. A few fights are really sticking out to me as value and there will be plenty of excitement throughout. These are my tips for the upcoming PPV! https://youtu.be/h2yCK6UVxug...
read more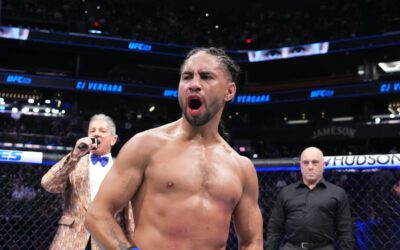 Very intrigued by this bantamweight main event between Marlon "Chito" Vera and Cory Sandhagen. This fight night in San Antonio has plenty of talent throughout the card that should make for a very entertaining event, these are my predictions! BEST BET #1 | CJ...
read more
Best MMA Props
50% Deposit Match
Best Customer Service
125% Deposit Match
ACCESS EARLY LINES
50% Deposit Match